Southlake Kitchen Remodeling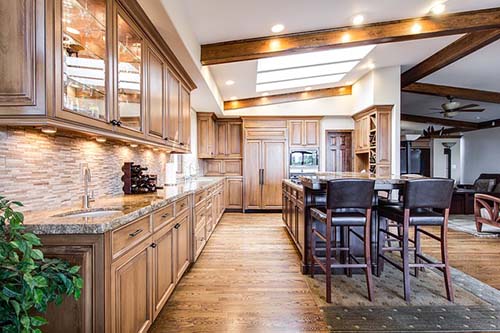 If you're looking for professional remodeling services in Southlake, then look no further than Southlake Kitchen Remodeling! We've been serving Southlake and the surrounding areas with our quality and efficient remodeling services for a long time. We believe in putting our customers first, which is why we always go above and beyond to ensure you're 100% satisfied. Whether you hire us to remodel or renovate your kitchen, closet(s), bathroom(s), or outdoor living space(s), you'll observe that our work is always a cut above the rest. Each remodeling or renovating project receives the care it deserves, and the final product is exactly what you wanted.

Maybe you're considering remodeling or renovating by yourself or asking family and friends to help you because it seems like the most straightforward and cheapest option. Why subject yourself to the arduous task of renovation when you can just hire Southlake Kitchen Remodeling to do it for you? Instead of risking friendships over the right way to lay tile or severe injury, hire us to take care of all your remodeling and renovating service needs! We complete each job quickly, safely, and at a great price!
When you find yourself searching for a company that will make any remodeling and renovating process quick and easy, you should call us at Southlake Kitchen Remodeling. Our team specializes in various types of remodeling and renovating services. From kitchen remodeling, closet remodeling, bathroom remodeling, and outdoor living space remodeling, our contractors are the best around! Our remodeling services are of the highest quality, and we're devoted to providing the best customer service. We like to keep our prices competitive and fair, so you're always getting the best services at the best price. We look forward to helping you with your next remodeling project!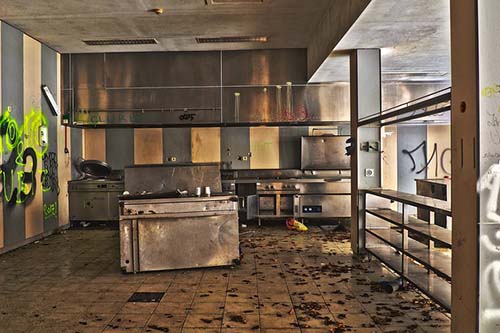 Services That We Offer
Southlake Kitchen Remodeling offers several remodeling and renovating services to fit all types of jobs best. Our team of contractors is trained to use the latest and greatest equipment and machinery as well as the most up to date safety practices to guarantee that all of our jobs get done quickly and safely. Our services include:
Kitchen Remodeling
Southlake Kitchen Remodeling makes modernizing an outdated kitchen simple. Say goodbye to outdated appliances taking up precious counter space and shabby flooring. Renovating a kitchen will grant you the ability to maximize every inch of workable space. The kitchen is the heart of your home, so it makes sense to make it functional for your lifestyle while remaining beautiful and modern. From meal prepping, cooking, doing homework, and cooking, your kitchen is an essential space in your home. A great kitchen is the best way to make your life much easier, and our team can get it done at a fantastic price!
Closet Remodeling
Transforming a small and outdated closet is easy with Southlake Kitchen Remodeling on the job. Whether you have a large walk-in or smaller reach-in closet, we offer numerous upgrades that vastly improve the overall look and functionality of your closet. From custom shelving, more hanging rods, built-in dresser/drawers, we can turn the smallest closets into roomy spaces. Closets are another crucial area in our homes because they hold our clothes, shoes, and accessories and allow us to get ready for the day so we can experience the world around us.
Bathroom Remodeling
Your old, dingy, and outdated bathroom will be fully transformed with our crew there to help. We'll update your floors, sinks, showers, bathtubs, toilets, and fixtures so you can have your dream bathroom. Instead of continuing to live in a dreary and impersonal bathroom, spruce it up and make it into a completely personalized and upgraded bathroom. The bathroom is one of the most used rooms in your home, so it makes sense to keep it beautiful and functional for your everyday lifestyle. If you have more than one bathroom that needs to be updated, our team will be able to tackle them all at the same time!
Outdoor Space Living Remodeling
Having a lovely outdoor space is essential for anyone who likes entertaining guests or throwing backyard barbeques. From a huge fire pit or fireplace, fully functional kitchen, built-in seating, a large dining table, or other various outdoor living amenities, our crew will expertly renovate any outdoor living space. A beautiful and functional outdoor space gives you a seamless transition between the inside of your house to the outside to make your outdoor space feel as homey as the inside. Texas has many days of excellent weather, and you need a space for you, your family, your pets, and your guests to enjoy it! Southlake Kitchen Remodeling will give you the best outdoor space for you to enjoy all year round.
Choose The Best Remodeling Team in Southlake
There are several remodeling and renovating companies in the Southlake area, and we understand how overwhelming and confusing it can be to sift through them to find the best one. One of the most important things to consider when looking for the right company to remodel for you is how they make you feel. People will often pay too much money to a remodeling company that offers questionable customer service or remodeling services. Instead of spending your hard earned money on a company that cuts corners, employs lazy contractors, or leaves the job half finished, call us! Contact us today, and we'll show you that we're the best remodeling company in the Southlake area.
There's no need to waste any more of your valuable time looking for the right remodeling and renovating professionals in Southlake. We're here to assist you with all of your residential remodeling projects. As you find out more about our services, you'll find that we're committed to our customers and to providing a high level of satisfaction with every single project we handle for you. Your home is our priority too, so we always offer the best services to make your next kitchen, closet, bathroom, or outdoor living space renovation as easy as possible. Our crew of contractors will provide the precise services you expect and so much more!

After you've interacted with us on the phone, through email, or in person, you'll be able to tell immediately how dedicated we are to providing our customers with excellent service. We keep the lines of communication wide open throughout the entire remodeling process. Our team is fully prepared to answer any of your questions, address any of your concerns, and listen to constructive criticism so we can continue to improve. Our dedicated team makes sure all of our customers are completely satisfied so if you find yourself unsatisfied to any degree, let us know and we'll do everything in our power to make it right! We're always more than happy to hear your ideas about designs and listen to your concerns about your budget. With our contractors on the job, you can always be sure you're receiving the best services.
The Bottom Line
Southlake Kitchen Remodeling has a team of contractors who will treat you, your family, your property, and your budget with the utmost care and professional respect. Our crew is more than happy to answer all of your questions and ease any concerns that may arise during the remodeling process. We love our community just as much as you do, and we're dedicated to helping keep it beautiful.
Our free no-obligation quotes will allow you to always know what to expect from our services. Southlake Kitchen Remodeling only offers the greatest and most competitive prices with the best services in town. Don't take our word for it! Check out our numerous reviews on Google, Facebook, Yelp, and other sites to find out just how much people love working with us when they need their kitchens, closets, bathrooms, and outdoor living spaces remodeled!