Outdoor Space Living Southlake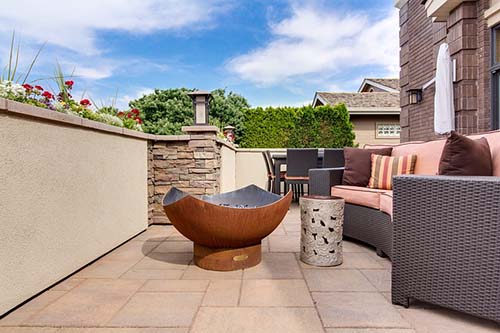 Professional Outdoor Living Space Remodeling in Southlake, Texas
Southlake Kitchen Remodeling takes the burden of remodeling or renovating your outdoor living space off of your hands. Our crew of experienced contractors is skilled in various types of outdoor living space remodels. When you're looking for a complete overhaul, updating, expansion, or small improvements, our team is ready to handle it all!
Outdoor Living Spaces
Do you have an outdoor space for you, your family, and guests? Do you wish you had one? Our team can give you a beautiful and functional space for all of your backyard adventures. Whether you're looking to build a whole new area or add on to an existing area, our professional contractors are ready to handle any job. Let us turn an old or nonexistent outdoor living space into the backyard oasis you deserve.
Love having backyard barbeques and entertaining guests? Well, you're going to need a place for them to sit down and relax. A cozy seating area is essential for anyone who likes to host big backyard parties and cookouts. Some of the necessary parts of a proper outdoor space include a place to eat, chat, and overall relax. From chairs and other movable furniture around a big fire pit or fireplace, an outdoor dining table set, and even hammocks, we've got it all. The transition between your indoor and outdoor living spaces will become seamless with our team on the job. Your unique style will be highlighted in a way that maximizes the amount of space.
Some of the most popular amenities people request for their outdoor living space include:
Wiring for T.V.'s or sound systems

A mini or full-sized kitchen

Built-in seating areas

A fire pit or fireplace for lighting and heat
Outdoor Cooking
When you're throwing a party in your backyard, you don't want to spend all of your time in the kitchen. You'll miss out on all the conversation and feel left out at your own party! An outdoor kitchen grants you a way to multitask! You can prepare and cook food in your outdoor kitchen and still be a part of the party!
Your outdoor kitchen should be a perfect blend of your indoor style and act as a seamless transition into an extension of your home. Having all of the indoor luxuries available outdoors is an excellent way for you to fully enjoy the beautiful weather North Texas has to offer.
Some of the most popular features people ask for in their outdoor kitchens include:
Wine Coolers

Dishwashers

Built-in Lighting

Refrigerators

Sinks

Ice Makers

Pizza Ovens

Storage and Cabinetry
Outdoor Structures
A private outdoor living space is within reach with our extensive list of outdoor structures. From patios, pergolas, pavilions, and gazebos, our team of contractors will install the perfect addition to any outdoor living space. Our contractors are experienced and skilled in perfectly blending any new additions to match existing features and finishes in your home.
There are several types of covered extensions you can add to your outdoor space. Patios, pergolas, pavilions, and gazebos are some of the most common types. There are many crucial differences between patios, pergolas, pavilions, and gazebos.
Patio

: A patio is a completely covered extension from your home. Most often used as a space for recreational activities and dining.

Pergola

: Similar to a patio, pergolas are much more open. Slanted beams across the roof allow for a beautiful blend of sun and shade while offering an obstructed view of the rest of your landscape.

Pavilion

: Most commonly placed by your pool, at your deck's edge, or a stand-alone structure that acts as an extension of your home. Performs as an outdoor sunroom in which you can add bug screens, doors, and windows for extra protection.

Gazebo

: A gazebo is a stand-alone structure that has a more rounded shape. The sides are completely open, allowing you an unobstructed view of your landscape with built-in seating around the perimeter.